Sales ❍ Marketing ❍ Linkedin
Break Through Sales Results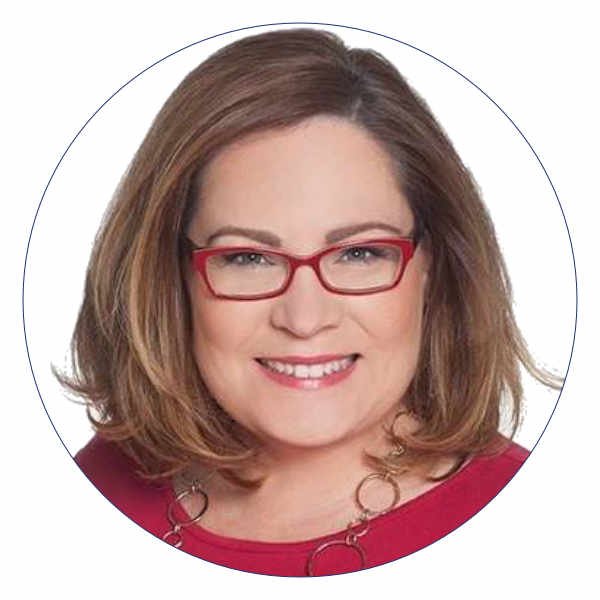 Keynote speaker, Jennifer Darling is a sales and marketing speaker, trainer, and consultant. Jennifer works with sales teams, sales managers, and business owners to get more leads, book more qualified appointments, and close more business utilizing innovative approaches.
Learn how Jennifer can help you increase your sales through effective strategies to connect and engage with customers and activate sales, including identifying your best and most profitable targets, filling your pipeline with an endless supply of prospects, increasing your leads with LinkedIn, booking more appointments from networking, and improving your follow up and follow through.
Rockstar Profile Assessment
Need a momentum booster in sales?
Watch Jennifer Darling in action
People Empowered & Counting
If you are looking for no-nonsense advice with a straightforward approach to improving your social media reach and presence through LinkedIn; Jennifer Darling is the right person.
I always say the proof is in the putting! Even before the course was finished, I picked up one client and 4 leads. My connections went from 820 to just under 5000, I am now being seen as an expert in my field. I'm publishing articles and my posts are getting comments, liked and shared. I finally know how to use and get around Linkedin.From a value perspective, Jennifer gives you more than what you think you are going to get. You can tell, that what she does is not just a job, it's a meaningful part of her life.I would highly recommend Jennifer's Linkedin course. Thank you, Jennifer!
Jennifer Darling is one of the most dynamic, energizing and value-packed speakers I have had at my events. Her positivity is infectious and the audience is on the edge of their seats taking in every word. I look forward to booking Jenn again soon because she always delivers. 
Jennifer is truly a darling. She responded immediately to an inquiry to bring her expertise to our CAPS Convention (Canadian Association of Professional Speakers).She took the time to understand our needs and the focus of the convention and tailored her materials perfectly to ensure success.She worked with many of our participants prior to the convention and after the convention to give them feedback and ensure that they were getting the most out of her recommendations.Jennifer was a full participant in our convention experience and many knew her because of this before they even attended her session. I have had several participants personally approach me and say that they were so glad they attended and that they received immense value from her.I would not hesitate to attend one of her sessions again myself and I certainly would not hesitate to bring her on board for a future session.
I recently attended a content rich and equally engaging breakout session at a CAPS Convention in Ottawa.  The topic was LinkedIn.  The facilitator was Jennifer Darling.  She promised to show ways to help find more customers.  She delivered.  She was remarkably knowledgeable and friendly in her engagement.  She created real conversation amidst delivering results-driven content.  I loved it.  The session helped both confirm what I was doing well already and provide powerful ideas for moving forward and right away.  I wholeheartedly recommend Jennifer for her expertise, engagement, and enthusiasm.
Jennifer is such a delight to work with and taught me so much about building long-lasting loyal clients. She is so much a creative thinker that amazing ideas come naturally to her. Once you meet Jennifer you have a friend for life. I hope you get the pleasure of crossing her path.
I had the pleasure of working with Jennifer Darling while I was at Entercom Communications. She was one the best. Jennifer had that rare gift of treating everyone like they were one of her clients. Not just her clients but her co-workers, support staff, managers...everyone. She realized that it takes everyone working together to do a job well.
Jennifer taught me that sales can be fun when you know how to control it. It can be stressful if you don't have a plan. She gave me a plan and helped me set goals which resulted in over $300,000 in sales.
I believe Jen Darling to be the most positive person I know. And her condition is infectious as well. I can't help but feel more energized and eager to start my day or project after spending time with Jennifer. Jen has a unique way of teaching us the core principles that, "ATTITUDE is a CHOICE". I have learned this from her and sometimes have to remind myself, (WWJD) in difficult situations. I have gone through Jennifer's training 2 different times and find out more and more about myself. I am unique and proud and am happy to share with the world ME !!!!
Jennifer is organized and thorough. She explains what you need to know in language you will understand. The motivation and knowledge I have gained in working with Jennifer has been incredible. Beyond grateful for connecting and knowing this amazing lady.
Don't let her warm smile and friendly name fool you. Jennifer Darling is a bad ass. She is the real deal when it comes to clarifying what your focus needs to be in order to gain the success you want. Easy to work with, strong experience in sales, marketing and writing, and truly a genuinely kind person, I highly recommend Jennifer.
Jennifer helped me put together a list of customized questions for a very large prospect. Through her guidance and insight, I was able to close a $100,000 sale.
Jennifer Darling's engaging presentation delivered the goods – it was packed with insightful ideas on how to boost your marketing efforts, attract more customers and make more sales. Her depth of experience and knowledge was evident throughout the talk. I know she inspired me and many of my professional colleagues to take immediate action – for me, the sign of a truly effective presentation!
I'm a Jennifer Darling believer. I took a quick LinkedIn class to learn to utilize and improve my LinkedIn profile. I took notes on each step of her process and watched as my SSI (Social Selling Index) went from 55 to 68 and climbing. And have already seen returned dividends. Jennifer Darling does an excellent job presenting the information, making it relatable and easy to follow. I loved her presentation and am excited to see what new information/articles she will post. Need a speaker for an upcoming event? She should be your go-to!
I attended a Sacramento Business Journal event where Jennifer was the speaker, she had so many innovative ideas. I've taken what she taught us about creating value in social media and implemented a few of her ideas already.
I loved Jennifer's tips and tricks when it came to social media and confidence boosting tips prior to making sales calls.
Jennifer helped us devise a solid action plan that was doable and set us up with accountability partners that helped us reach our goals. We left our workshop feeling empowered and a huge sense of relief that we were moving forward in a positive direction.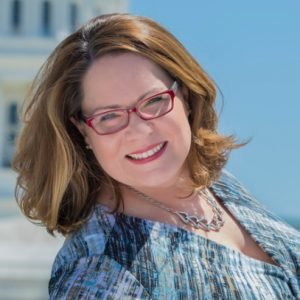 It's time to take your sales to the next level!