Break Through Sales Results
Jennifer Darling is a sales and marketing speaker, trainer, and consultant. Jennifer works with sales teams, sales managers, and business owners to get more leads, book more qualified appointments, and close more business utilizing innovative approaches.
Learn how Jennifer can help you increase your sales through effective strategies to connect and engage with customers and activate sales, including identifying your best and most profitable targets, filling your pipeline with an endless supply of prospects, increasing your leads with LinkedIn, booking more appointments from networking, and improving your follow up and follow through.
327
Client Mission Acheived
No-nonsense advice…
If you are looking for no-nonsense advice with a straightforward approach to improving your social media reach and presence...
Investment Real Estate Consultant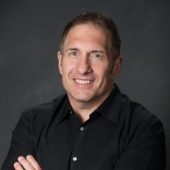 I'm now being seen as an expert…
I always say the proof is in the putting! Even before the course was finished, I picked up one...
Sales Success Coach
Energizing and value-packed speaker…
Jennifer Darling is one of the most dynamic, energizing and value-packed speakers I have had at my events. Her...
Founder, Thriving Women in Business
Received immense value…
Jennifer is truly a darling. She responded immediately to an inquiry to bring her expertise to our CAPS Convention...
2017 CAPS Programming Co-Chair and 2018 CAPS Toronto President
Find more customers…
I recently attended a content rich and equally engaging breakout session at a CAPS Convention in Ottawa.  The topic...
The Unity Guy Strategic Leader, Epic Engage
Creative thinker…
Jennifer is such a delight to work with and taught me so much about building long-lasting loyal clients. She...
Tommy Bahama Newport Beach Retail Store
One of the best…
I had the pleasure of working with Jennifer Darling while I was at Entercom Communications. She was one the...
Group Sales, Bonneville International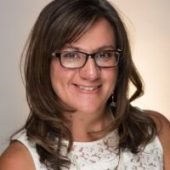 Gave me a plan…
Jennifer taught me that sales can be fun when you know how to control it. It can be stressful if...
Sales, Hearst Television
Attitude is a choice…
I believe Jen Darling to be the most positive person I know. And her condition is infectious as well....
Administrator of Western Slope Health Center at Plum Healthcare Group, LLC
What you need to know…
Jennifer is organized and thorough. She explains what you need to know in language you will understand. The motivation...
Logistics Analyst, AT&T
Clarifying focus…
Don't let her warm smile and friendly name fool you. Jennifer Darling is a bad ass. She is the...
Management Consulting, Reputation and Global Communications Strategist
Closed big sale…
Jennifer helped me put together a list of customized questions for a very large prospect. Through her guidance and...
Sales, Propel Marketing
Insightful ideas…
Jennifer Darling's engaging presentation delivered the goods – it was packed with insightful ideas on how to boost your...
Hall of Fame Speaker and Business Trainer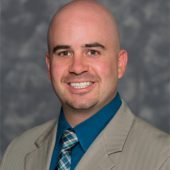 Social selling index…
I'm a Jennifer Darling believer. I took a quick LinkedIn class to learn to utilize and improve my LinkedIn profile....
United Federal Credit Union
Book Jennifer Darling
It's time to take your sales to the next level!